Have you wondered what does life insurance covers?
Well, unwanted things can happen to anyone including you!
That's why we all need to plan ahead to make sure our family will be financially safe if tragedy strikes us.
Thus, life insurance coverage is one of the most useful advantages you can gift to your family.
If you asked us, which life insurance plan we suggest to you?
We would answer "term life insurance" simply because it's affordable and simple.
Also, your beneficiaries (your family in this case) can use it to cover a lot of different costs, like mortgage, even your kids' college funds, and burial expenses.
But keep in mind even the most suitable insurance plans have their limits.
Here's the deal, some life insurance policies will satisfy certain expenses like medical bills or long-term care.
However, only if you own the right policy riders (more on insurance guides on our website).
But on the other hand,
Some policies won't payout if you pass away in unusual circumstances, like committing a crime.
Now, let's take a look at the aspects of what life insurance does cover.
Does Life Insurance Cover Everyday Bills?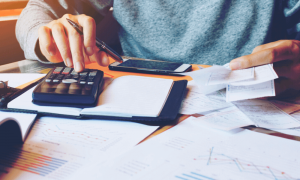 Yes, it does, and that's including:
Trash Service Bills;
Phone Bills;
Insurance Bills;
Electricity Bills.
It seems like every other day, there's an extra bill in the mail.
In addition to the fact that your kids are continually growing and eating nonstop, and your family's got a lot of additional expenses to cover each month.
So, what's will keep the lights on? and the kids fed? or keeps the car running? That's right, it's life insurance.
Trust us:
Your spouse will be gratefully thankful that your life insurance policy is covering the grocery bills.
Especially when your cute beautiful toddler turns into a teen who consumes their weight in food weekly!
Seriously though, after your death instead of your spouse maintaining daily work, your family can use your death benefit to cover their daily living responsibilities for months or it can be even years.
As the head of the family, imagine your family members getting to stay home and take care of their kids including themselves during the grieving time.
Well, That's why life insurance important.
Does Life Insurance Cover Debts?
Yes, life insurance can also bring debt freedom to your family.
Whether you pass away before you finish paying off non-mortgage debt or you still owe money on the house.
Your loved family can use your life insurance coverage to pay back what you owed.
Now, can you imagine the huge weight off their shoulders?
Look it to in this way: Imagine your grieving family riding a paid-for car, living in a paid-for home, with no monthly installments in any sort of way.
They would be grateful for your wise decisions and certainly comfortable and well taken care of.
Just be aware that anyone you assign the debt with demands to be referred as a beneficiary on your life insurance policy.
Otherwise, they won't be able to pay off the debt or get the money.
Also remember if something happens to you, the federal student loans (parent PLUS loans included) are forgiven.
Hence, if you pass away, your family doesn't owe the government a cent for your education unless they cosigned your loan.
Does Life Insurance Cover Investments?
Well, there is more to life insurance than you expected and obviously that including investments.
The right amount of term life coverage can help your spouse too, set them up for financial peace for the rest of their lives.
Hence, you should consider coaching your spouse on how to invest your life insurance payout in the future so they can remain on the interest it earns.
Cool, right?
That way, even after you die, your spouse will already have a trustworthy reliable financial advisor who can help them remain to expand the business you started.
They'll be able to live out their dreams, pay off any debts, and even retire early.
Now, that's the sort of legacy you want to provide the persons you adore the most.
Does Life Insurance Cover Expenses for Dependents?
As we mentioned, your spouse can use your death benefit to pay for medical care or childcare.
Maybe your little son has special needs that require an in-home aide? yes, your life insurance plan will cover that too.
Or,
Does your little daughter break a leg on the trampoline? your life insurance will cover that too.
Even better, your family can use that cash from your life insurance policy to get a head start on saving for the children's college.
And
If there's anything left over, your life insurance payout can be an excellent way for your beneficiary to support your kids' passions, like giving them the occasion to travel or paying for piano lessons.
Does Life Insurance Cover End-of-Life Expenses?
You will be amazed at how many costs there can be when someone dies.
And they all begin to rise up.
Did you know that funeral costs alone are $7,000 to $10,000 on average?
That's crazy, right?
Especially when your family members are grieving.
Look: we don't want to frighten you, but that kind of financial tension has torn families apart.
But when you have a good life insurance policy, burial expenses won't even be a concern to your family anymore.
They can use the insurance payout (it called a death benefit) to pay for a ceremony of your life.
Only then, they can concentrate on the important things of grieving and healing from all that tragedy.
[INSERT_ELEMENTOR id="4970″]